Has the Roller Coaster Peaked in the Toronto Condo Market?
Are you interested in an apartment that you can own? If the answer is yes than you might want to look into buying a condominium. A condominium is an apartment that you can purchase, and if you are really interested in buying one than you might want to head to Toronto. Canada's biggest city, Toronto, has a lot more condos in it lately thanks to low interest rates, and investors that have been investing in downtown projects.
How did this change come about? In June, Finance Minister Flaherty changed the lending rules related to condos and condos have been popping up all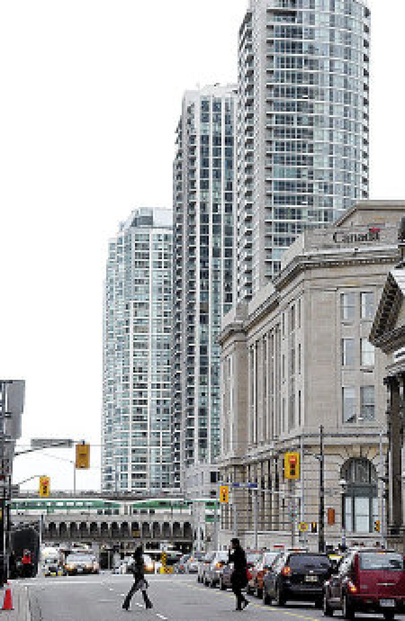 over Toronto ever since. But is a city adding more housing units really a bad thing? Doesn't adding more condos mean that more people will be moving to Toronto to start a new life? This boom in condos has flooded the market all over Canada's biggest city, and developers are calling it a roller coaster. Just where is this roller coaster heading? The opinion on whether there are too many condos is debatable while some are saying the building of condos will settle down, while others are saying there are still more condos going to be built. When asked to comment on the current condo frenzy, Ben Myers, who is the Executive Vice President of Urbanization Incorporated, said in a phone interview, "We have hit the peak in the new condo market, we are on the down side of the roller coaster. We will really have to see how the developers react to a little bit of slowing in the market, if they hold off on new launches."
The central bank is worried because record consumer debt is up and what would happen if the market suddenly changes? What if there is a correction in housing? A sudden housing correction is a major risk to the economy.
Anyone who wants to purchase a condo should grab their passport, and book a seat on the next plane heading to Toronto. Lately, the economy of Toronto has become stable, and because of this a lot of developers have been building condos all over Canada's biggest city. This surge in the condo market means that anyone who wants to get a condo really has their choice of what part of Toronto they want to live in. Despite what some experts think or are afraid of, things have never looked better in Toronto!